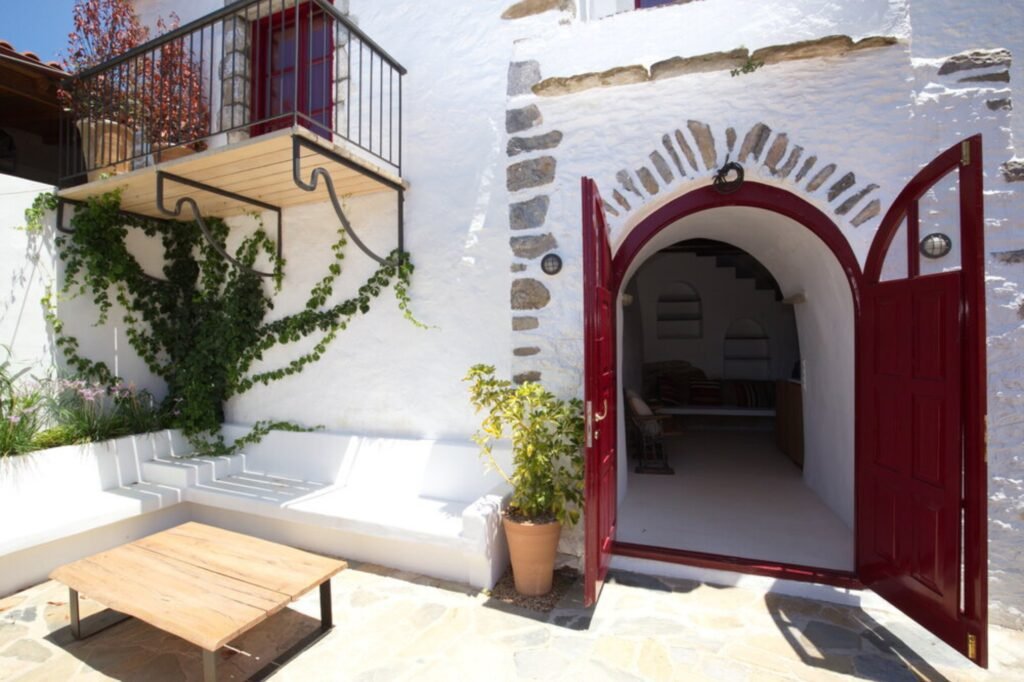 This group of three houses is placed on the edge of the village Pigi. The complex consists of a house on the upper level, a main house centrally, both two storey buildings, and a small studio situated on the lowest level and used as a guest room.

The renovation was divided into 4 phases. The first phase focused on the main house, where the building was completely stripped and rebuilt. Also the external stairwell was closed allowing communication between the upper and lower level including a glass pavilion (sitting nook) which created a space that became a sitting area. Also in this enclosure was a bread oven, after moving it to another location, the space was transformed to a small WC. On the lower level the renovations to the bathroom were done to extend and include a shower room with a skylight, finishing the entire room in polished concrete.

After rethinking the upper house, an internal staircase was created and the upper level's floor made from Cyprus tree was repaired, aged and resurfaced. In the bedroom a platform bed that incorporates ample storage space features, along with the French door which was widened. Outside which had been a dark and cramp seating area was given new life by the removal of a pergola.

The last of the three buildings was a small storage room that was transformed into a studio for guests. Having no external space, one was created in a form of a terrace, taking advantage of the view of the sea and lower villages. In addition to a terrace another bathroom was carved out from the bedrock.