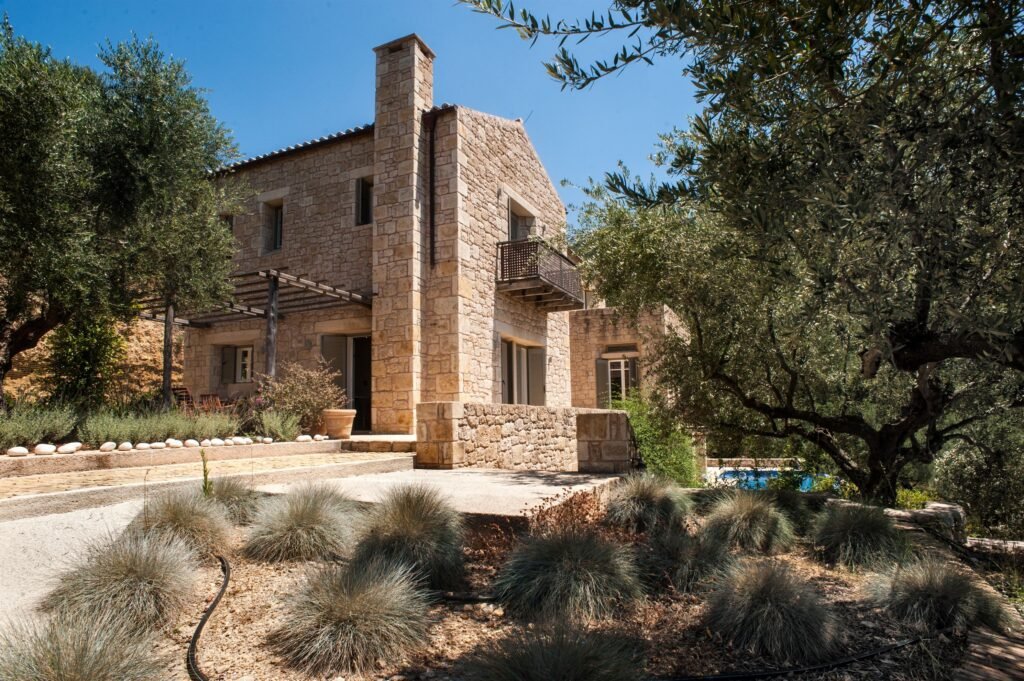 Completed by Eleni Tsigarida and Aiolou Architects in 2013, the largest development by far. The homeowner gave full artistic freedom to create a beautiful home for them to come to during the holidays.
The design featured a 'U' shaped concept entering through a small courtyard over a beautiful bridge-like water feature into a foyer and staircase. This foyer connects the two main towers of the home on either side, one having the lower level as a kitchen with bedrooms above the other containing the living room and more bedrooms overhead. The wood featured in the home as well as the balconies are made of oak that was acquired from an old monastery. The balcony's railings are made of copper and were hand woven and brought specially from Athens.
The landscape was designed to preserve as many olive trees as possible and used the stone collected from the excavation as well as mottled concrete and marathon stone.