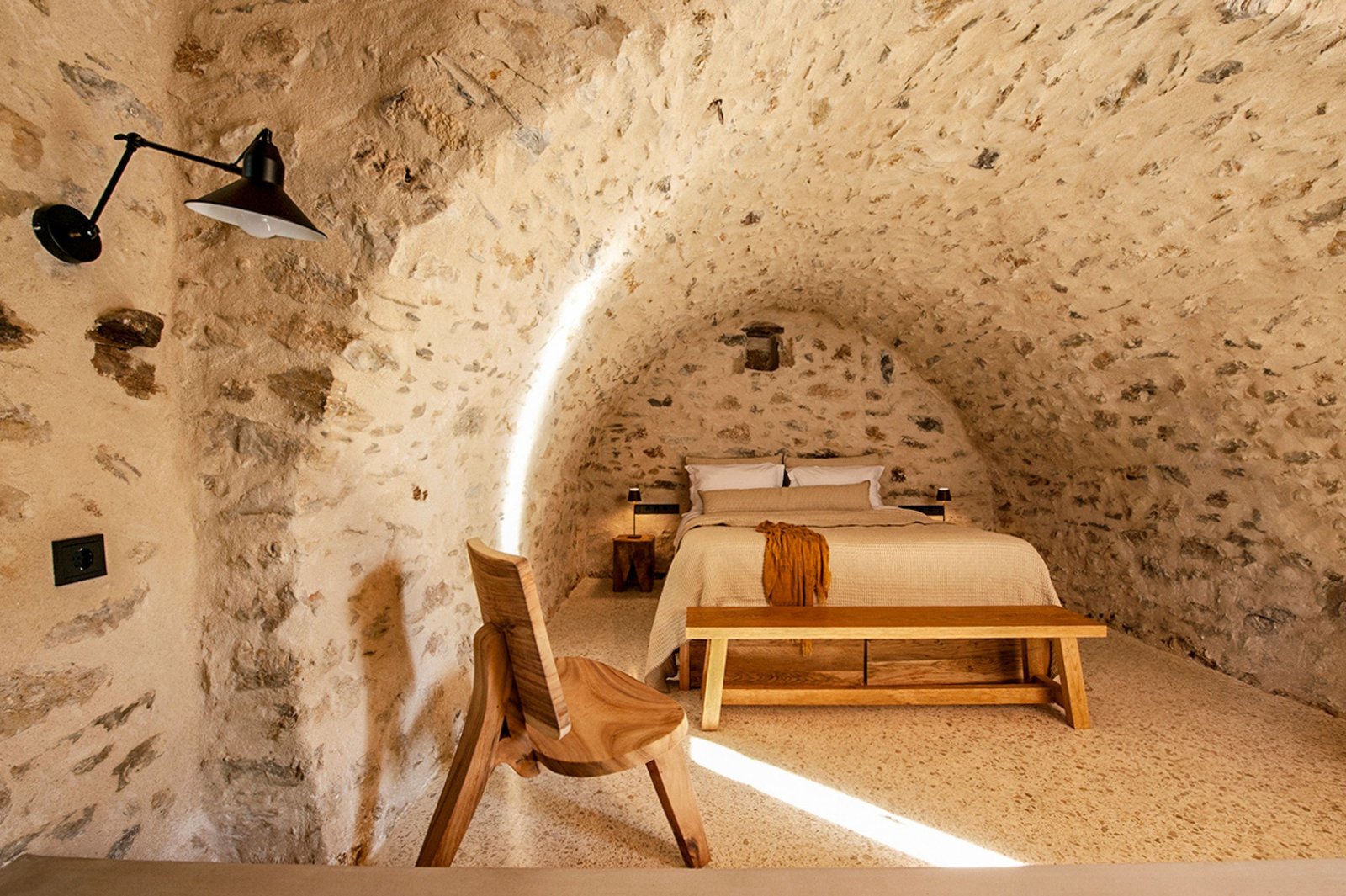 Four early 20th century stone buildings in the remote village of Vamvakou, Laconia, were transformed into a small guesthouse as part of the Vamvakou Revival initiative.
The initiative aims to serve as a model for other rural areas in fully revitalizing the village by attracting new residents, businesses, and visitors to the once-vibrant village, which, by the 1950s, had been depopulated by occupation, civil war, immigration, and increasing urbanization.

The three independent houses had fallen into disrepair, and the architects faced the challenge of restoring them to their original form while connecting them and creating a small neighborhood with open courtyards and 8 guest rooms of varied sizes.
The design revolves around the idea of a central reception and eating area with outdoor living areas and peripheral independent guest rooms, accessed through a unifying system of courtyards that become integral to the experience.

Natural local materials and techniques were adopted, including timber and cane roofs, lime plasters and pointed stone walls in order to pay homage to the village architecture and its traditionally sustainable character.

While concrete additions from the 60s were removed, new balconies, railings, internal staircases and the glazed steel partitions for the bathrooms were carefully designed to harmonize with the character of the original buildings, while hinting their contemporary origin.

Furniture was designed and custom built for the most part, while floors were made of local terrazzo or timber.

All work was performed by local builders, craftsmen and artisans as part of promoting the local economy.

Ruga of Vamvakou, whose name means neighborhood, is now a warm and friendly place for all visitors.