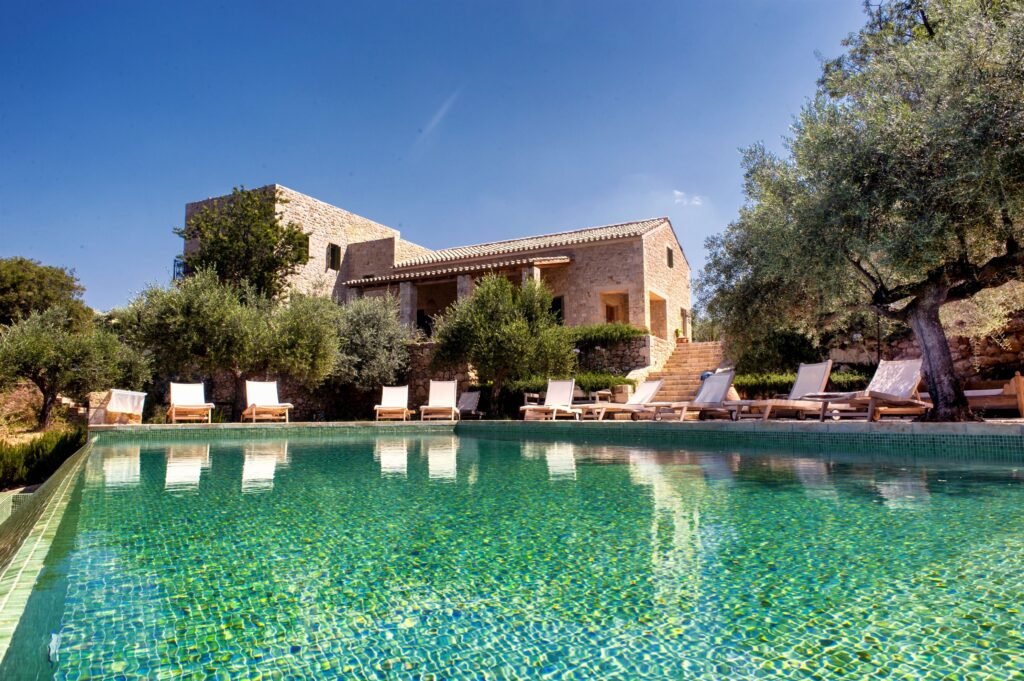 This project was commissioned by a couple fascinated with Greek History and the Mani area which in particular drew them to the area, due to its particular history, and of course Patrick Lee Fermor's house outside Kardamyli.
The concept behind this 2017 project by Aiolou Architects, was for the house to provide revelations of comfortable spaces and stunning views which would appear when moving around the different areas of the property. Cosy areas resembling individual small houses were created and set in the surrounding landscape in order to break the house down into smaller volumes.
The central focus of the property being the swimming pool offering amazing views of the bay and providing a common area to tie together the different elements in a social respect.
The layout of the main house is reminiscent of the local stone built castles and big houses, with a touch of Englishness. The decoration of the house includes traditional features such as hand crafted doors and other vintage pieces sourced locally in Greece. These were then complemented by the family's own extensive collection of artworks.